I thought about naming this thread "The wrong way to replace a heater core" but for this old van there was no way I was going to do it the "right way". I'm not sure how long this job would take if were done the right way, but the method below will save a ton of time and effort (it took me about 2 hrs to do this).
IMO this is a stupid design. The heater core has 3/4" nipples that are over a foot long. These bend around different directions to eventually poke through the fire wall. To remove this core in one piece, the entire dash and HVAC "suite case" would need to be removed from the van before the core could be slid out and replaced. Well, that just wasn't going to happen so I devised a different way.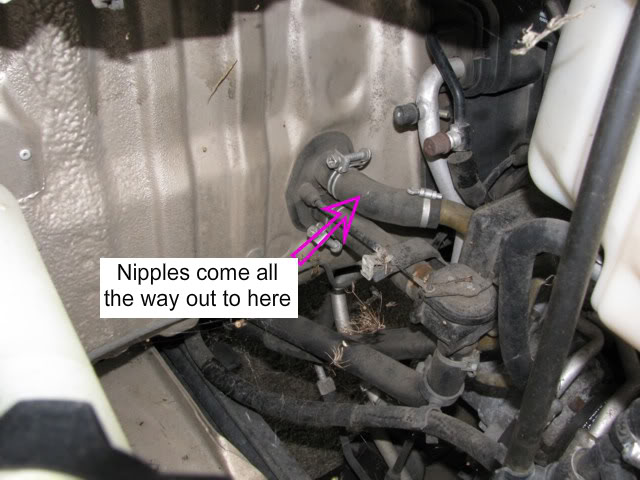 These 3 screws need to come out, then the cover can be removed.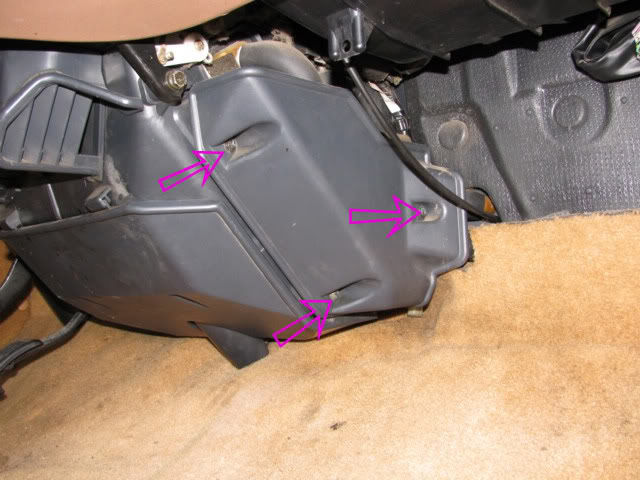 Bracket and linkage need to be removed so we can slide the heater core out.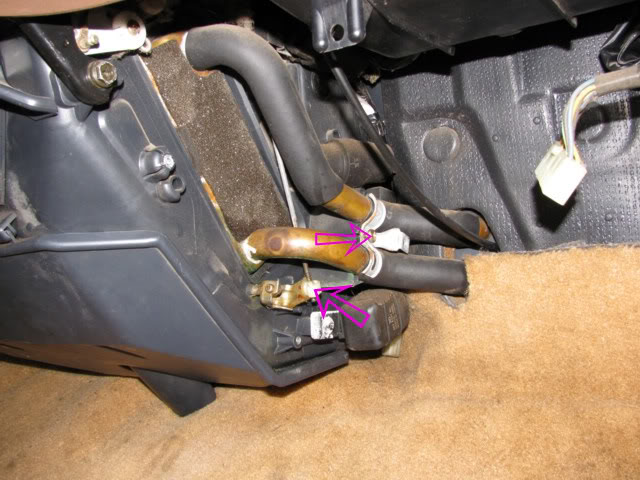 Okay, here's a problem. The glove box is so deep the heater core will hit it when it's slid out. It's not meant to be removed with dash installed either (screws attach it from inaccessible angles).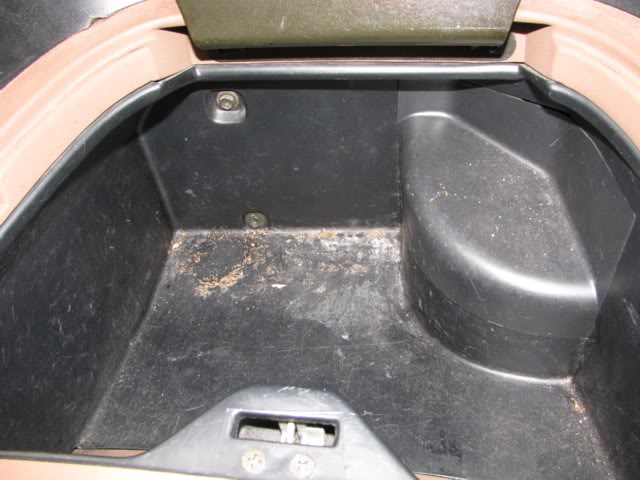 I have a plan though. 1st we need to protect the AC amplifier so it is removed by taking off these 2 bolts and letting it fall. I also remove the strut mount access cover.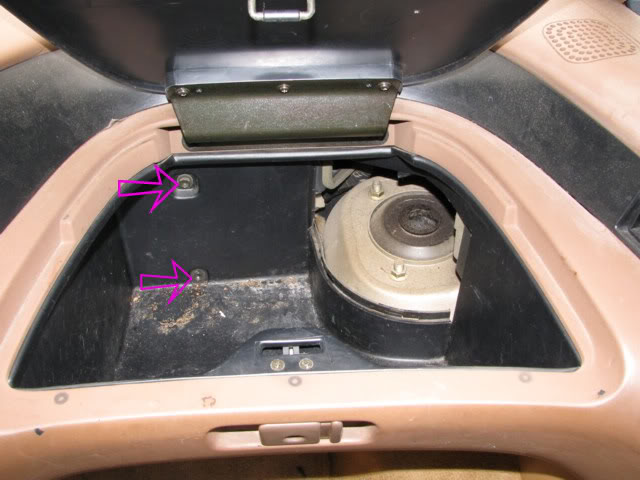 AC amplifier is unplugged and removed.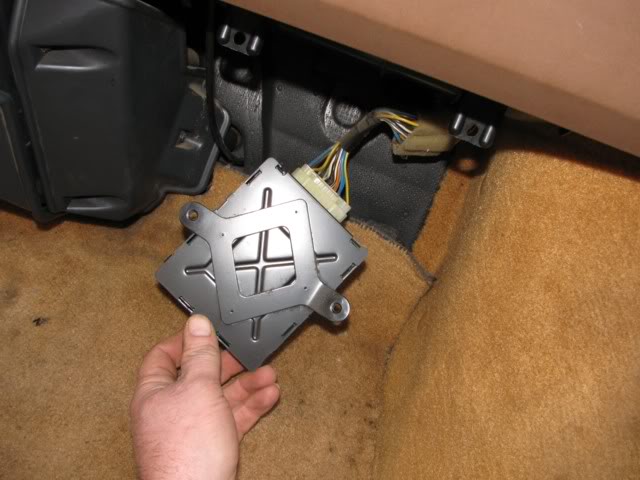 The fun begins!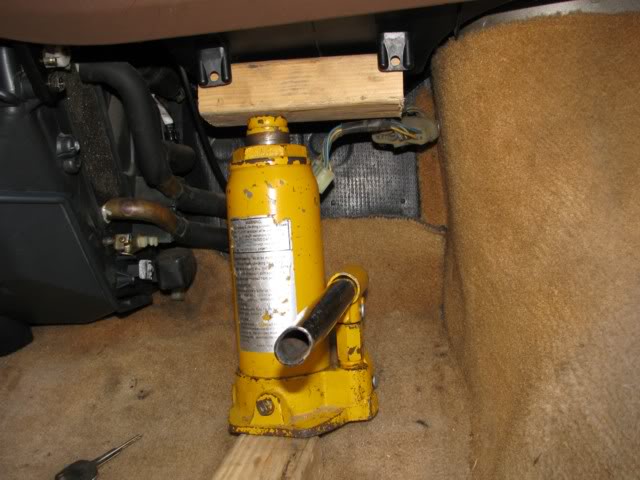 I use a heat gun to soften the plastic glove box.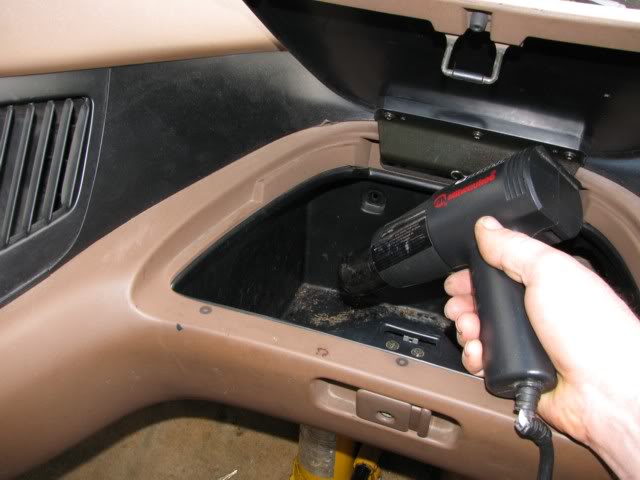 The soft plastic is no match for my bottle jack! After it cools I remove the jack and the glove box retains it's new shape.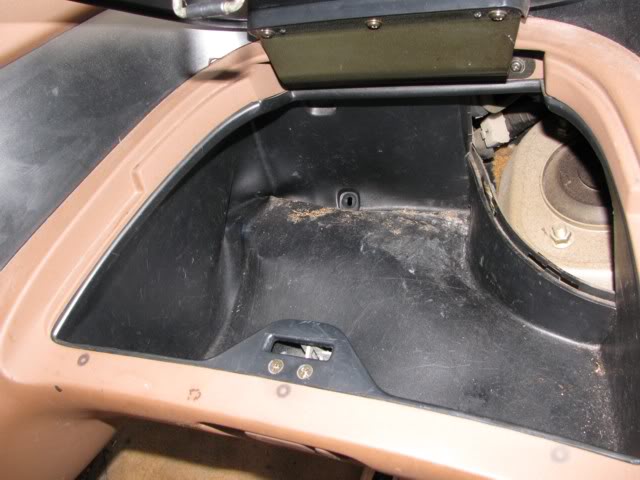 Plastic and towels are laid down to protect the carpet.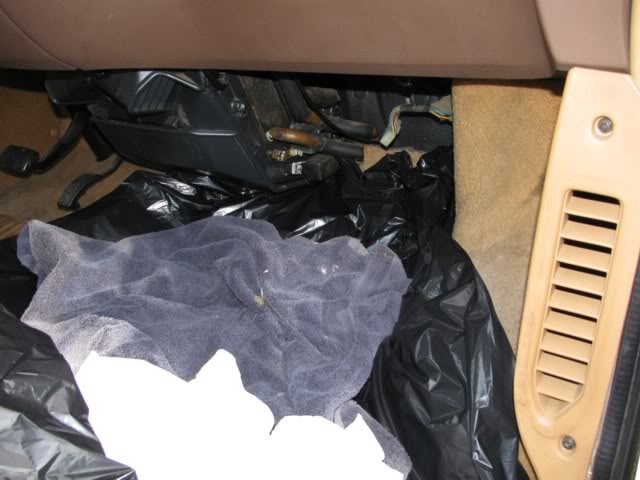 Brass nipples are cut using my air saw.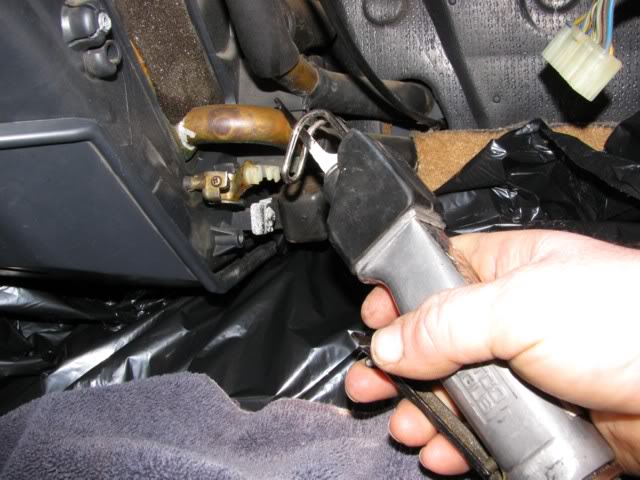 Leaky heater core can now be slid out.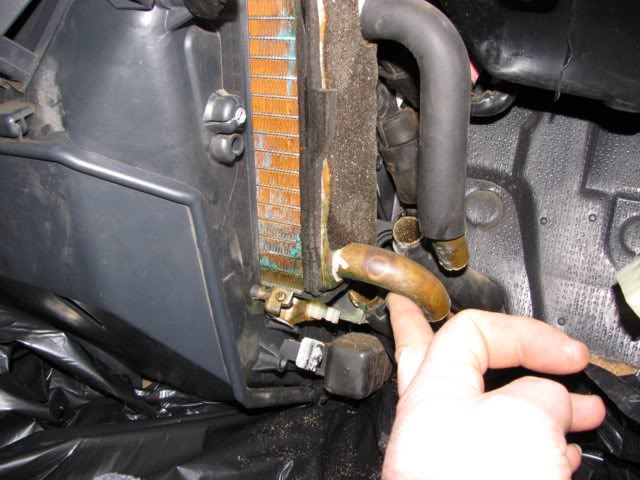 Oh so close! Now the wheel well is preventing complete removal!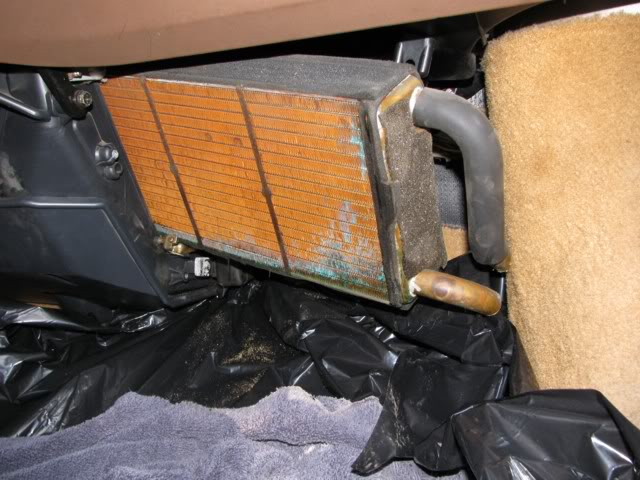 Time for more trimming.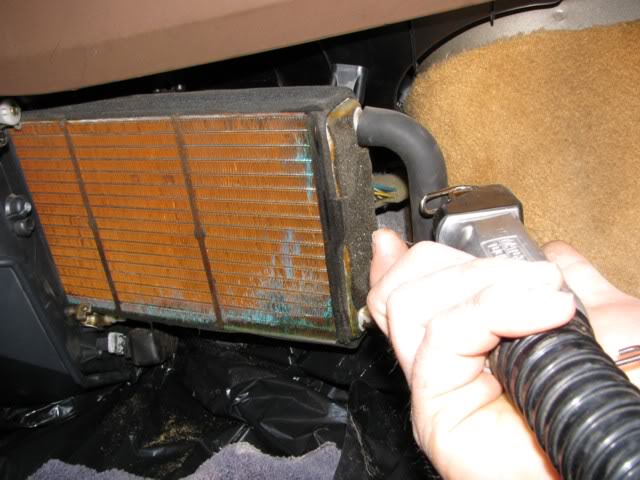 Oh yeah! Sweet success!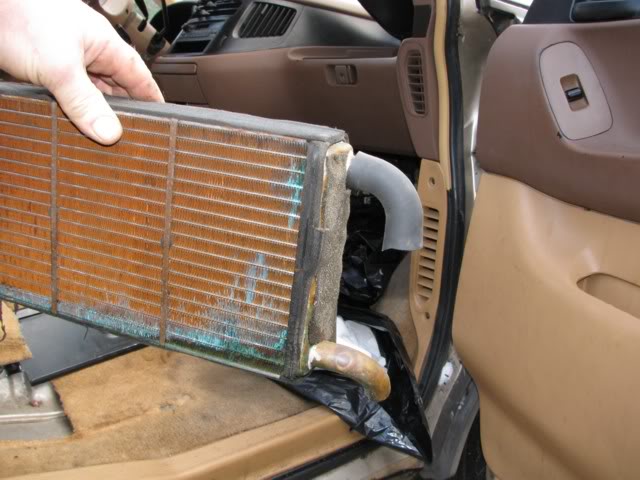 Plastic stand off is removed and nipples trimmed as required.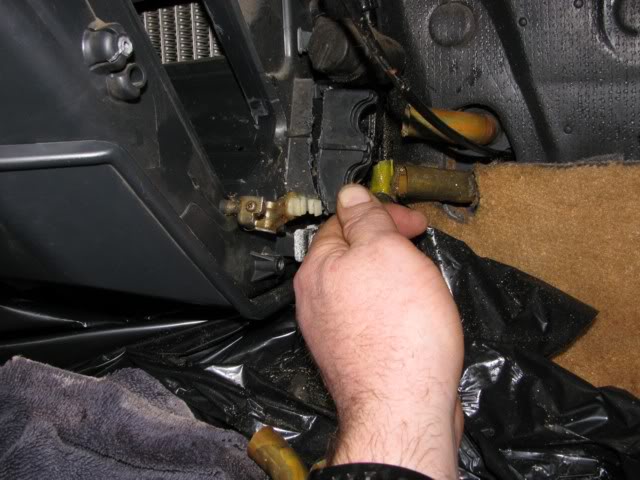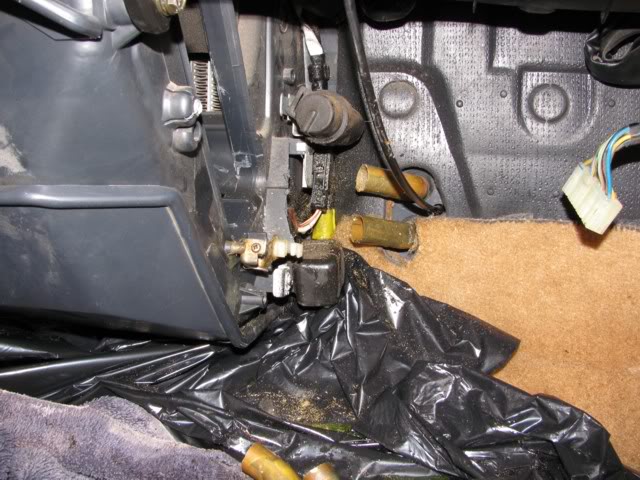 Using the file on my Leatherman I take the burs off the edges of the nipples.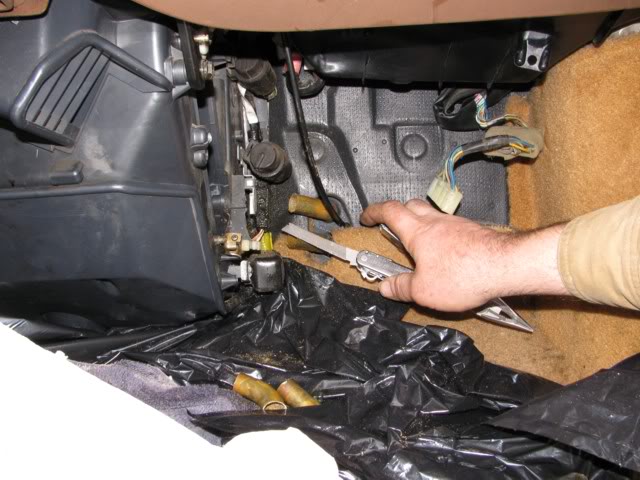 $10 salvage yard core is trimmed and deburred as required, then installed. I replace the missing sections of brass nipple with 3/4" heater hose. I am a little concerned about no barbs on the brass nipples, so I use 2 clamps on each connection. I also use some Dawn dish soap on each connection point for easy installation of the hose. When it dries, this will also act as an adhesive.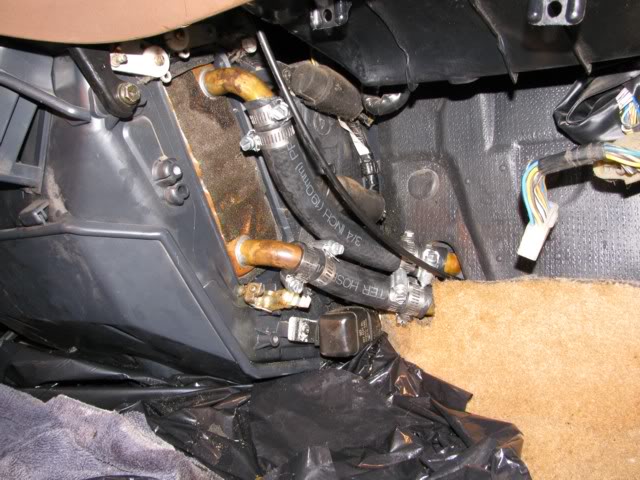 Heat is again applied to the plastic glove box to make it soft and pliable.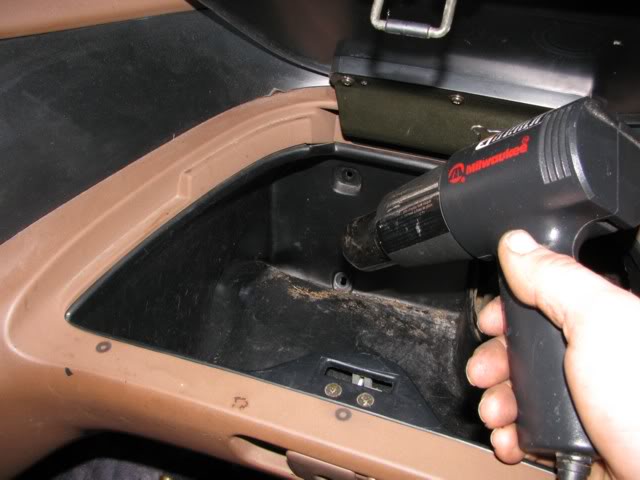 After reshaping, the only evidence is a white mark on the side. This will not be seen when glove box is crammed full of junk. AC amplifier and strut access cover are reinstalled.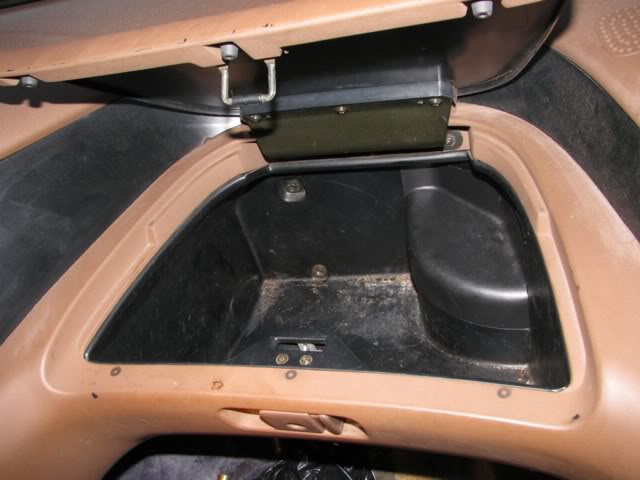 Linkage and cover are reinstalled (now cover only has 2 screws holding it on).